UK agents for
CEEKAY shipping
For bookings call our DKT Allseas team on:
+44 (0)1375 213 102
Get in touch today. In most cases we can have a quote prepared for you the same working day.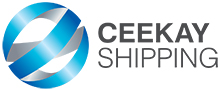 We act as agents for the special equipment carrier, Ceekay Shipping line, the NVOCC arm of the Parekh Group, one of India's most reputable shipping groups.
This established shipping line has one of the world's largest specialist equipment fleet and is renowned for its experience and capabilities in out-of-gauge and complex cargoes.
With a large range of Flat Rack, High Cube, Open Top and High Cube containers being readily available across all operating ports, we can depend on this liner to deliver our clients OOG and project cargoes.
Special equipment carrier to ports served
Indian sub / Middle East / South East Asia / Far East / East Africa / Mersin